A Credit Union Building Becomes a Community Hub
Since purchasing Middle Lake's Credit Union building in December, 2019, TLEDR has been busy renovating both the inside and the outside. While two years of Covid-19 put a stop to public gatherings and a dent in our fundraising abilities, renovations proceeded with the help of a grant and individual donations. Today, what was once a credit union building is now Three Lakes Community Cultural-Heritage Hub.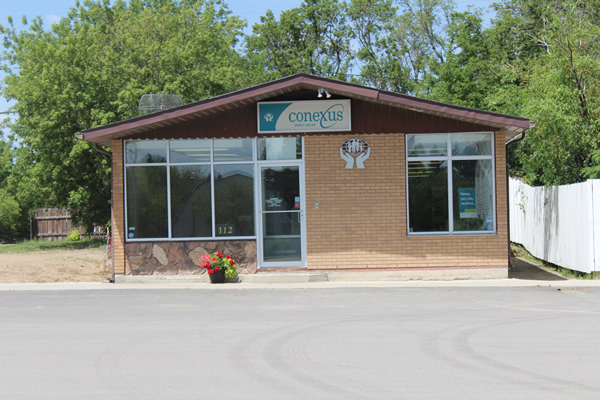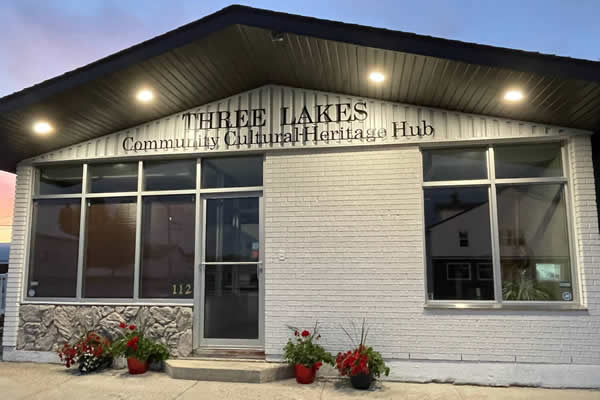 The Hub is now a wheelchair accessible building where local organizations and community members gather for meetings, and where TLEDR's office and Sharon Carter's music teaching studio are located.
The Hub's Heritage Committee, with members from Pilger, Middle Lake and St. Benedict, have put together displays throughout the building with pictures and artifacts donated and/or loaned from community members.
(Use pics from texts sent Friday, 5:10 and Saturday, 4:34. I need some to show tables where meetings are held and some to show Bethany residents looking at displays.)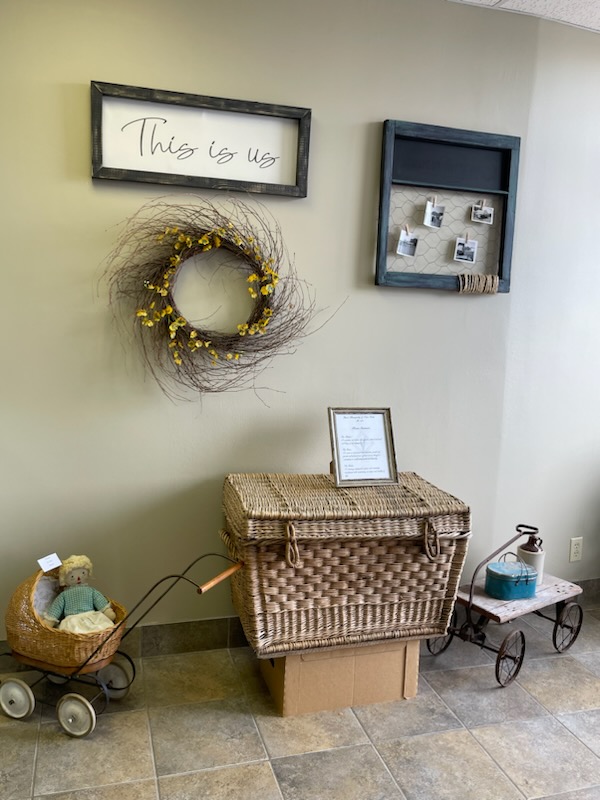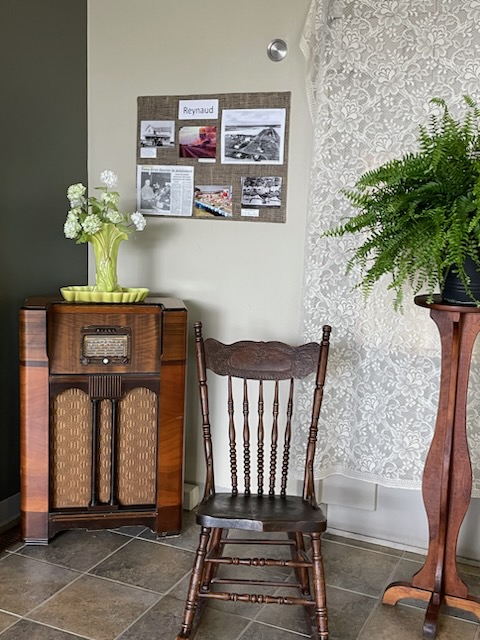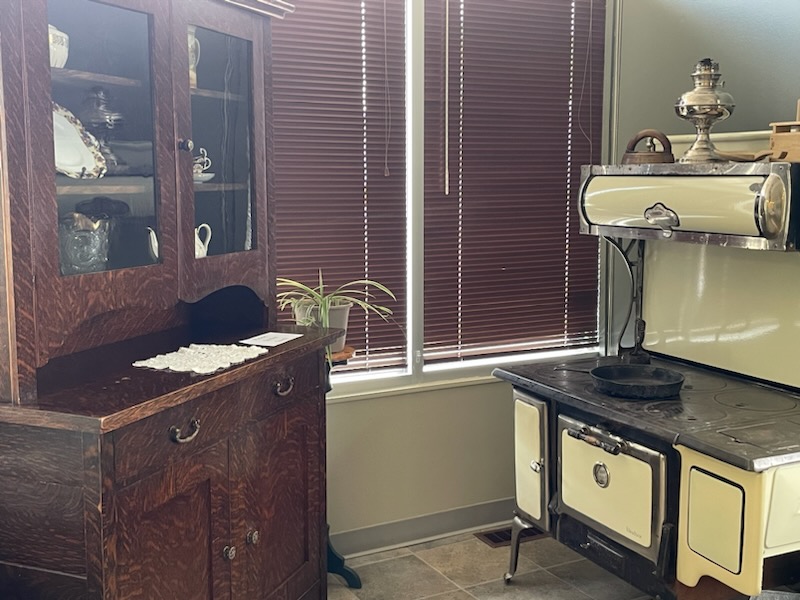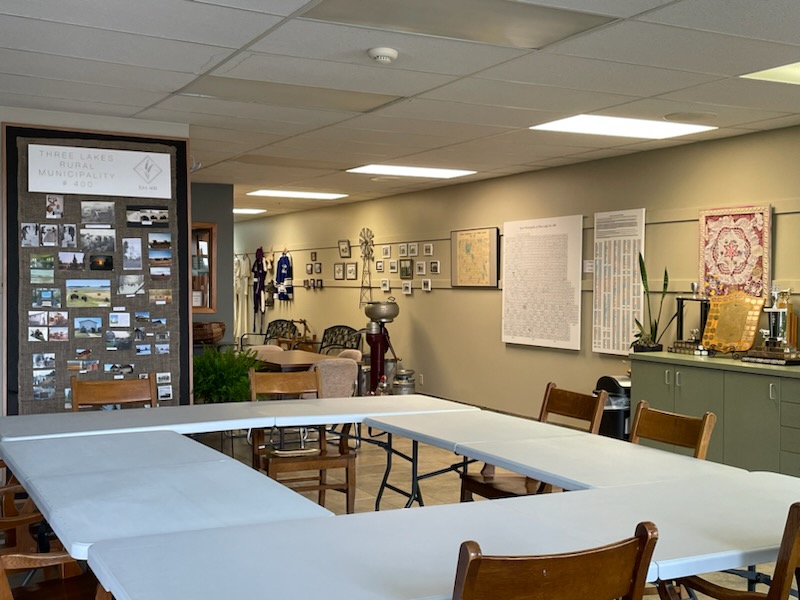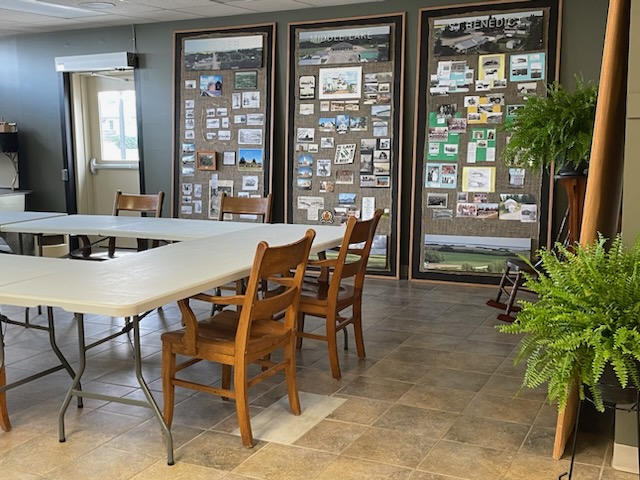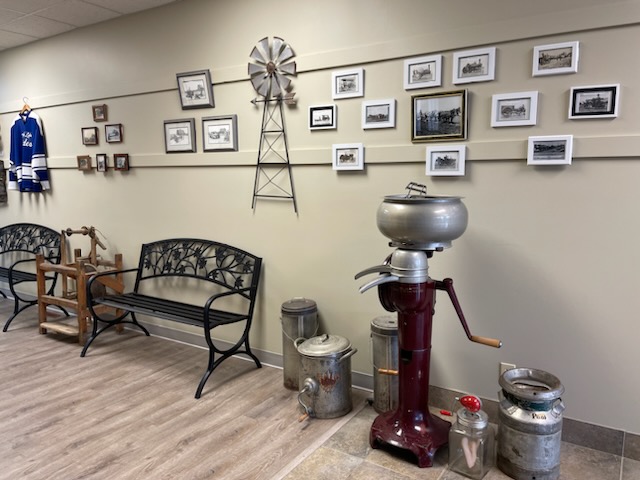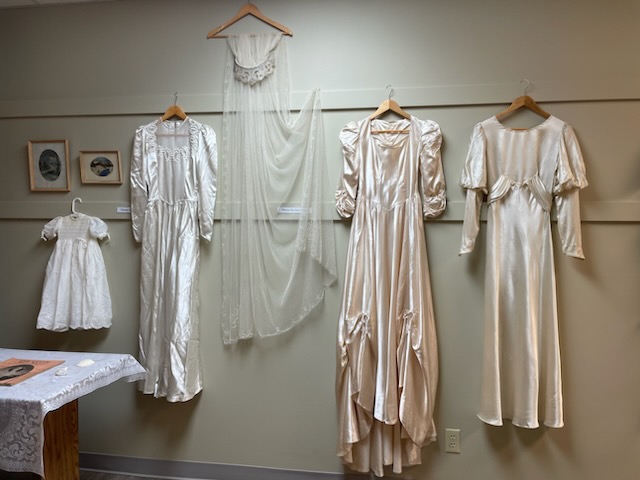 Honouring Our Roots
This bench you see is the result of funds raised by Kaun family members to remember and honour their family roots. Kale Dobrohoczki at Paragon Metal Design built the bench and, also makes the metal leaves that can be purchased to remember or honour a family member.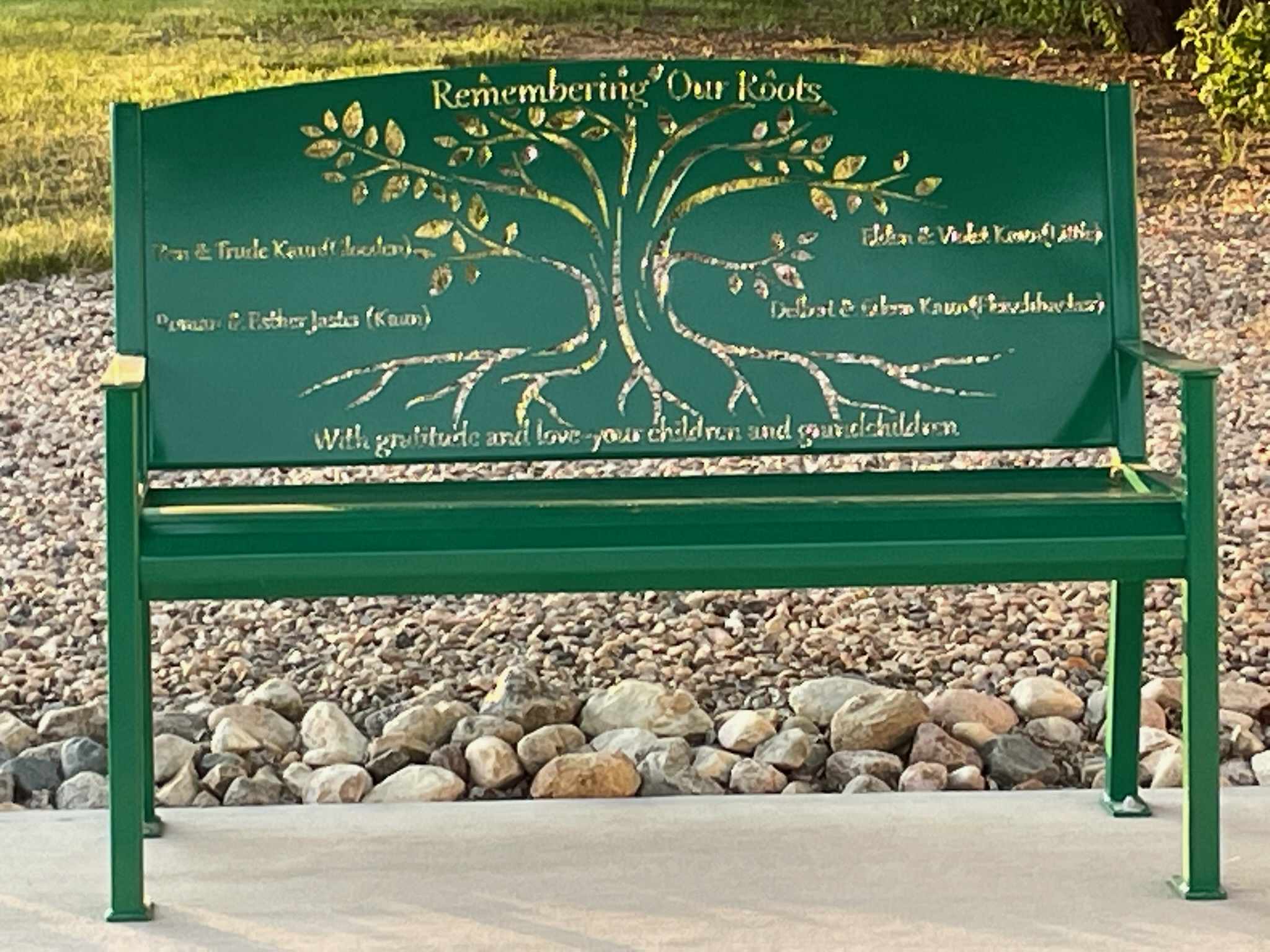 If you would like to participate in TLEDR's on-going Honouring Our Roots fundraising campaign, please contact Sharon Carter at 306-231- 9577 or email: admin.tledr@sasktel.net. Funds received from the leaf purchases are used to maintain the Hub building and to help fund community programs and activities at the Hub.